Howdy all!
Okay, so today is the last day to enter Dija's part of the contest!
To enter all you have to be is creative!!! Come up with some creative answers and fill out the form!
Mine however, I am going to extend until I at least get ONE MORE cover entry!
I dont know if I told you but I hate odd numbers. I want to see at least one more! Just one! My part of the contest will end when I get my one entry!
Click HERE or the picture for the details! HAVE FUN!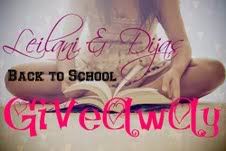 Please please please enter!